We offer emergency and routine AC repair to the residents of area and commercials area.
Fast, efficient, and always with the highest quality service, depend on us to fix your air conditioner any time of the day, any time of the year. Air Conditioners are not just another appliance in your home, it is the most critical appliance here in the Valley of the Sun for up to six months out of the year. This is when consumers want nothing more than to relax and enjoy the cool indoor air they provide.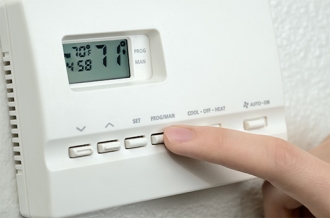 There are many types of air conditioning systems and just as many variables that affect their function. both good and bad. Unfortunately, when bad inevitable happens and your air conditioner breaks down you want an experienced HVAC technician to come out and solve the situation immediately.Trust is a valuable commodity in our industry and in the heat of the moment you need a company your family can trust. The wrong call may leave you worse than you were at the start of your problem, unless you know you have 'your neighborhood cooling experts' at Ready Air working to fix your AC system right.
Ready Air is dedicated to providing consumers with quality HVAC experience. Value in our attention to detail, timeliness and service is second to none. Ready Air is proud to help restore integrity and trust back in our industry since 2002.
If you have any questions regarding our products or would like more information, please Contact Us